With the Hokies headed to Columbus, we reached out to the Fighting Gobbler for some insight on this week's matchup. He was kind enough to give us a chance to make loud noises about Ohio State at his house, and now it's his turn to do the same here.  Be sure to give him a follow on twitter as well!
After a fantastic season opener against William and Mary, what things (if any) do Hokie fans want to see their team improve upon as the season continues against Ohio State?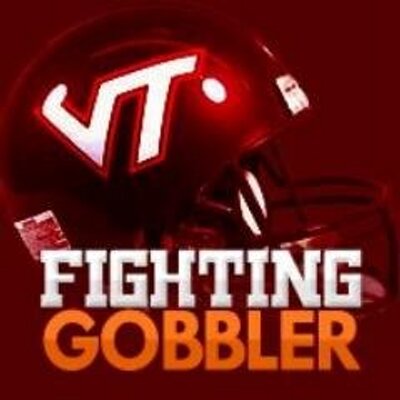 One thing that I hope to see Saturday night is improvement in our offensive line. There is also a lot of confidence in QB Michael Brewer in Blacksburg and belief that he can play well against the Buckeyes.
Saturday night will most likely be the largest crowd that Virginia Tech has played in front of to date.  How do you see Coach Beamer preparing his team for the environment in Columbus?
It will be a tough environment but Frank Beamer has been around plenty long enough to know what works best. I expect the Hokies to be ready for this tough environment.
Following the Navy game, Urban Meyer said that the young offensive line is his number one concern heading into the matchup with the Hokies. What do you think Bud Foster will do to attack the Buckeye front and their rookie quarteback?
I expect Bud Foster to bring an extra man on some blitzes as the Hokies have an extremely talented secondary. However, the Hokies have a very underrated defensive line led by Preseason All-ACC DT Luther Maddy and will be hard to contain. Linebacker Chase Williams had two sacks last week and could be used as the fifth rusher on some plays to put even more pressure.
Ohio State and Virginia Tech both have a solid stable of young running backs. Which one do you see being featured as the season progresses, or will the Hokies continue to pursue "running back by committee"?
For now, it's going to be a rotation with freshman Shai McKenzie and Marshawn Williams battling for now. Trey Edmunds should really join that battle once he gets healthy but I think McKenzie is a complete back and will take over the lead role at some point. McKenzie has a whole lot of talent.
Legendary Coach Frank Beamer received a contract extension prior to the 2014 season.  How do Tech fans feel about this move by the University? Do you think that he will coach until the end of that term?
I think a lot of people are pleased about the move but I don't expect Beamer to be the coach by the start of the 2018 season. Beamer has a great passion for football and Virginia Tech but I think this move is more symbolic to prove that Whit Babcock supports Beamer fully.
Can we borrow "Enter Sandman" for one of our conference games later this year? Asking for a friend…
The only way you can is if you just play it randomly at some point during the game. Otherwise, no. There was a lot of outrage when Louisville copied it for their intro and hopefully the Cardinals will have learned that Enter Sandman is Virginia Tech's.